Principals Welcome Lunch, presented by Hillebrand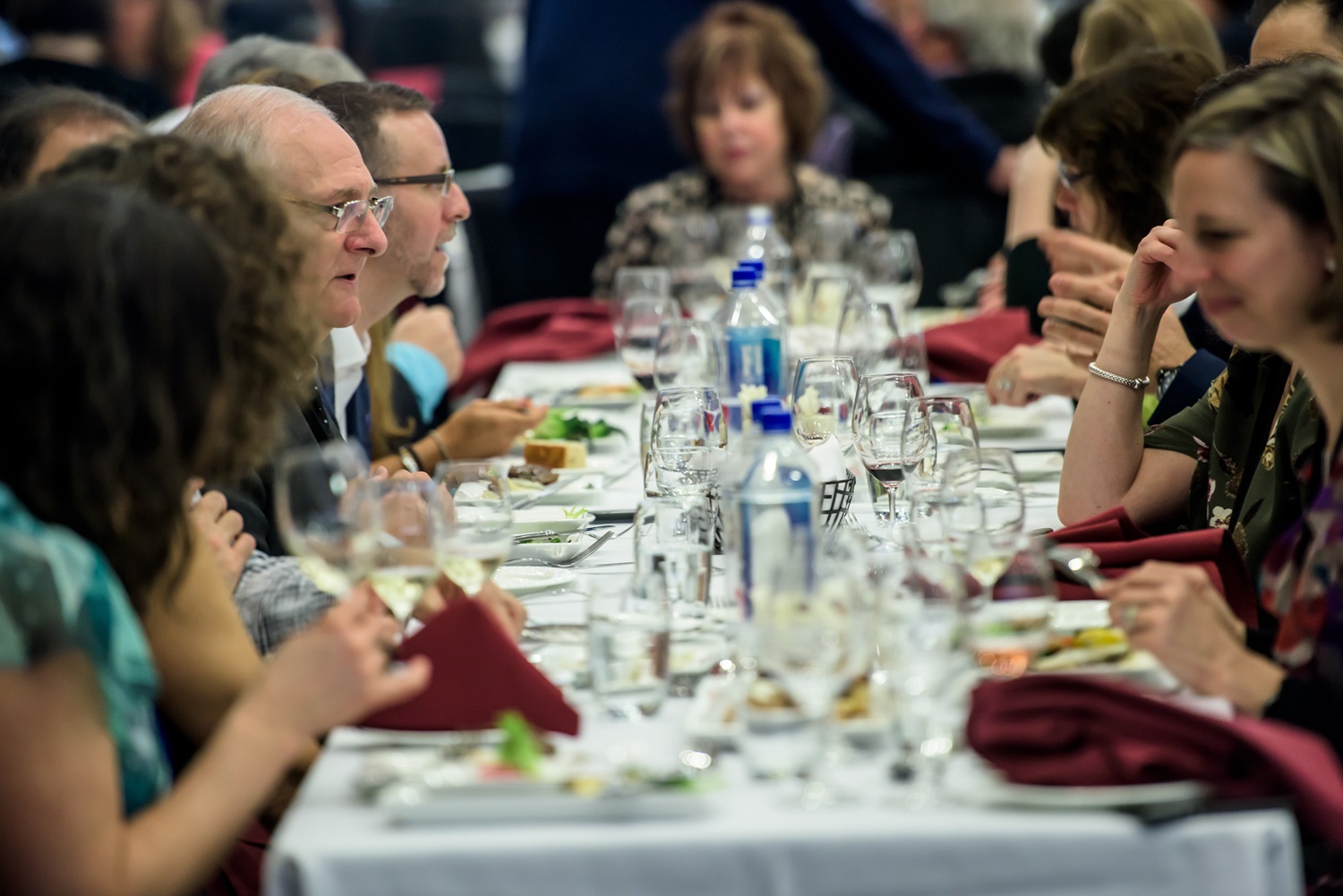 Join all 162 winery principals at the Principals Welcome Lunch, presented by Hillebrand, the kick-off to the first tasting room session. Network with colleagues from around the globe while getting a head-start on select wines from the room, leaving you with more time for your after-lunch tasting room strategy. Then take a seat at the long tables to enjoy a delectable buffet-style menu created by VCC's Executive Chef Mark Massicotte. Wineries will be grouped alphabetically by wine agency.
Menu:
House-made artisan rolls
Pre-set Salads Family Style:
Dupuy lentil and pomegranate salad • gf df
Roasted Pemberton beets and goat cheese • gf
Couscous with fresh basil and mint • df
Grazing stations:
Oven roasted Pacific Lingcod with lobster sauce • gf
Slow roasted herb and garlic veal breast with pan jus • gf df
Free range chicken breast with wild mushrooms and pears
Strozzapreti pasta with a vegetarian Bolognese sauce • v
Sautee of baby vegetables • gf ve
Classic stuffed baked potatoes (green onions and sour cream) • gf v
Dessert:
Tarte au citron meringuee, coulis de framboises v
Coffee stations:
Freshly brewed Moja organic coffee and imported teas
Trade events are available only to those in the wine, restaurant and hospitality industries who buy, sell, serve or market wine in their business. Registration is required.
Note:
Must be 19 or older (No Minors) to attend Vancouver International Wine Festival events. Two pieces of ID (one with birthdate and photo) are required. Infants and children are not permitted.
The Principals Welcome Lunch is graciously co-hosted by the embassies, high commissions or consulates of the participating countries:
Consulate General of Argentina
Australian Consulate
Consulate General of Chile
Embassy of the Republic of Croatia
Consulate General of France
Consulate General of Federal Republic of Germany
Consulate General of Italy
Consulate General of Japan
New Zealand Consulate General
Consulate General of Portugal
Consulate General of Romania
South African High Commission
Consulate General of Spain
U.S. Consulate General
Consulate General of Uruguay
Event Sponsors