Okanagan Estate Collection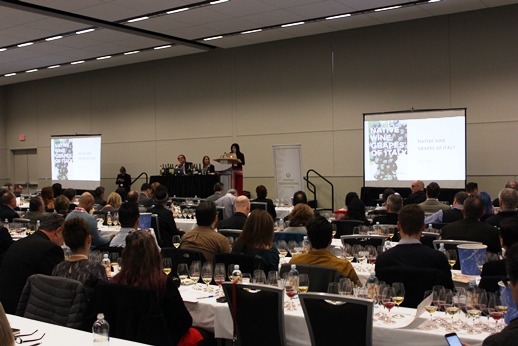 A unique opportunity to taste some of Canada's finest wines from Mission Hill, CedarCreek, CheckMate, and Martin's Lane wineries, guided by the Estates' four pioneering winemakers, and featuring new and pre-release vintages. This seminar conveys the passion and dedication required to craft fine wines from some of the most exceptional Okanagan vineyard sites; wines that are placing the Okanagan Valley on the global wine stage.
Moderators: Ian Morden & Ingo Grady
Panelists: Darryl Brooker- Mission Hill Family Estate; Phil McGahan – CheckMate Artisanal Winery; Shane Munn- Martin's Lane Winery; Taylor Whelan – Cedar Creek Winery
Trade events are available only to those in the wine, restaurant and hospitality industries who buy, sell, serve or market wine in their business. Registration is required.
Featured Wines:
CedarCreek Estate Winery
Platinum Block 5 Chardonnay 2015
Platinum Meritage 2013
CheckMate Artisanal Winery
Opening Gambit Merlot 2013
Queens Taken 2013
Martin's Lane Winery
Pinot Noir  2014
Riesling  2014
Mission Hill Family Estate Winery
Terroir Collection Viognier 2015
Oculus 2013
Wines subject to change
Event Sponsors