The annual Spirited Industry Professional Award is presented to an individual who has made a significant contribution to the sales, service or promotion of wine in British Columbia. The Festival solicits nominations from across the province to recognize Spirited Industry Professionals who have made a significant and indisputable impact upon British Columbia wine culture.
2023 Spirited Industry Professional Award – John Bishop

Welsh-born John Bishop began his career at the age of 15, filling creamer jugs and delivering breakfast trays. After ten years as chef at a restaurant in Kinsale, County Cork, he came to Canada in 1973. In 1985, he launched the iconic restaurant that bore his name for 36 years. Bishop's was synonymous with farm-to-table ingredients, west coast hospitality, and great food and wine. John retired in August 2022 to spend more time with his family and write. He has already authored four cookbooks on everything from the importance of fresh, local ingredients, to favourite family recipes from his own home kitchen.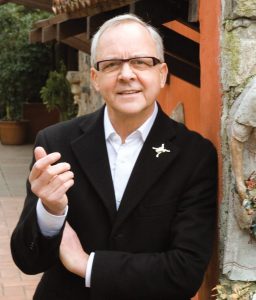 2020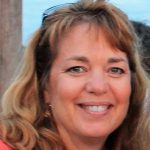 After many years in wine sales and management, Dana Lee Harris started her own consulting business in 2005, bringing her skills and experience in public relations, marketing and event management to organizations in the food and wine industry. She has also volunteered much of her time as a board member of the BC Hospitality Foundation, as a member of the BC chapter of Les Dames d'Escoffier, and as a fitness instructor at the YWCA. She is currently working with several clients including Wines of Argentina, and Wines of South Africa. Dana is the Executive Director of the BC Hospitality Foundation.
2019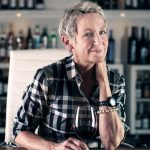 DJ Kearney, a classically trained chef, has 19 years in the wine industry, embracing teaching, wine writing and wine criticism. She has trained over a thousand sommelier candidates throughout North America for the International Sommelier Guild and the Wine and Spirit Education Trust and has consulted for many global wine marketing bodies. DJ has also been the Drink Editor for Vancouver Magazine, chief judge for Vancouver Magazine International Wine Competition and critic/contributor for WineAlign. A seasoned wine judge, she has developed and mentored the next generation of judges. She has been Vice President of the Canadian Association of Professional Sommeliers, BC Chapter and a member of Les Dames d'Escoffier. DJ has also been the Technical Director for both the best sommelier of BC and Canada and most recently was the curator of Judgment of BC.
2018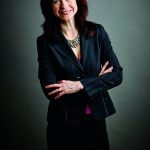 Barbara Philip MW was the first Western Canadian to achieve the Master of Wine designation and is the only woman in Canada with this distinction. For more than 10 years she has managed the European Portfolio at BC Liquor Stores. Through Barbariain Wine Consulting, Barbara has been an international presenter, educator, journalist and judge. Since 2008, she has been the wine columnist on CBC Radio's On the Coast. She has been for many years a judge for Decanter World Wines Awards, the largest wine competition in the world and also been Vice President of the Canadian Association of Professional Sommeliers, BC Chapter.
2017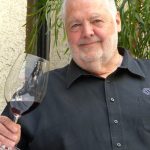 Harry McWatters founded Sumac Ridge Estate Winery, BC's first estate winery in 1980 and See Ya Later Ranch Estate winery in 1995. After selling to Vincor Canada in 2000, he remained President of Sumac Ridge and See Ya Later Ranch and was a Vice President of Vincor Canada until he "retired" in 2008. He then established the Vintage Consulting Group, launched TIME Estate Winery and the McWatters Collection and co-developed ENCORE Vineyards Ltd. Harry is the founding chair of the BC Wine Institute, VQA Canada, the BC Wine Information Society, and the BC Hospitality Foundation. In 2003 Harry received the prestigious Order of British Columbia for his services to the BC wine industry.
2016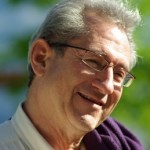 Norman Gladstone entered the import agency business with his own company, Gladstone and Company Wine Imports, after having worked in the beer industry in Canada, South Africa, Australia and England.  Fifteen years later he partnered with International Cellars, where he remained until his retirement. He was the Import Vintners & Spirits Association (IVSA) president for several terms and spearheaded the long running IVSA/BCLDB baseball tournaments. Known as a man of many written words, Norman has been a mentor and mediator to many people in the industry.
2015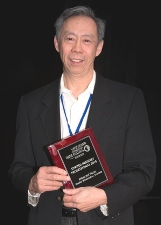 Howard Soon has been a trailblazer in the wine business for 35 years beginning with Andres Wines, then Calona Vineyards, and now as head winemaker at Sandhill. Howard was the first BC winemaker to release a series of single vineyard designated wines, the first to produce a Super Tuscan blend, and the first to receive Red, White and Winery of the Year at the Canadian Wine Awards in 2009.
2014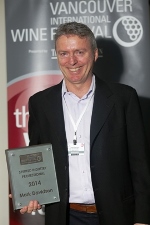 Mark Davidson co-founded the Vancouver Wine Academy and has demonstrated his commitment to the local scene by collaborating with the BC Wine Institute to create a Train the Trainer module for educating restaurant and wine industry staff. He was also the BC representative for the creation of a Canadian National Standard for Wine Service. He is currently the Global Education Director for Wine Australia.
2013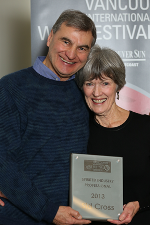 Sid Cross is a wine and food writer and educator, honorary president of the International Wine & Food Society, an officer of France's Ordre du Merite Agricole, wines committee chair of the International Wine and Food Society in London, England; and the only Canadian to be honoured as a Membre d'Honneur of the L'Academie du vin de Bordeaux.
2012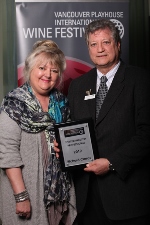 Richard Carras, Vice President Western Canada of Authentic Wine & Spirits Merchants, has been a leader in the wine industry for over 25 years. Inducted into the BC Restaurant and Food Services Association Hall of Fame in 2011, Carras is also a past president of the International Society of Wine Educators.
2011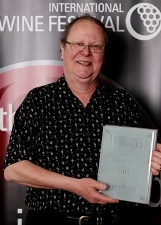 Jurgen Gothe (1944-2015) saw his wine and food columns run in over 100 publications, as well as a long radio career that included his much-loved tenure as the host of CBC's DiscDrive. He will be deeply missed.
2010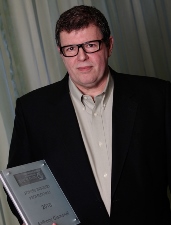 Anthony Gismondi has been writing on wine since 1983 and has been the weekly wine columnist for the Vancouver Sun since 1989. He is also co-host of the weekly Best of Food & Wine show on AM650 in Vancouver and the man behind www.gismondionwine.com.
2009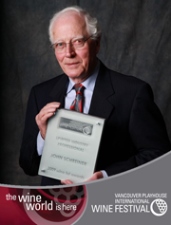 John Schreiner is Western Canada's most prolific wine writer and is the authority on BC wines. Not only does he write, taste and judge wines, he also makes wine. 
2008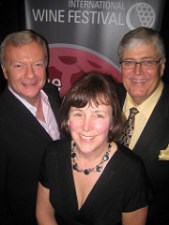 Christine Coletta of Coletta Consultants, providing marketing, strategic and special event services to the food and wine industries since 1986 and winner of the 2008 Spirited Individual Professional Award.
2007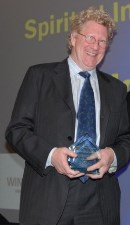 David Scholefield, wine speaker, teacher and international wine competition judge, winner of the Second Annual 2007 Spirited Industry Professional Award.
2006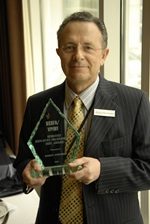 Darryl Weinbren, a partner at Authentic Wine & Spirits Merchants and a co-founder of VanWineFest, displays the inaugural Spirited Industry Professional Award presented to him at the 2006 Festival.