The Wine Economy in Canada
Event Navigation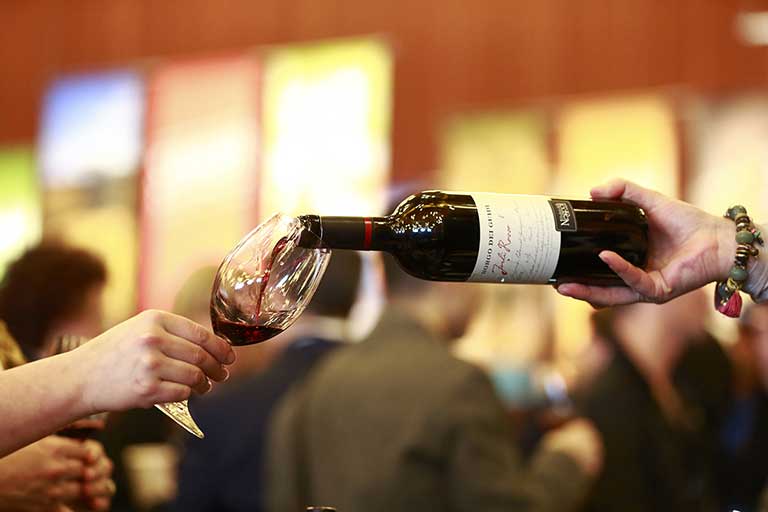 Crafting a Canadian Wine Culture
10 a.m.-5 p.m. (registration opens at 9:30 a.m.)
Includes buffet luncheon: 12:30-2 p.m.
Plus wine reception: 5-6 p.m.
Featuring speakers, presentations & panels on the following topics:
What are the benchmark moments in the history of wine in Canada?
What are the contributions of wine importation, key developments in the domestic sector, and the prospects for export?
From confederation to prohibition to the state of affairs today, what tectonic shifts could be under way for wine and liquor law and regulation in Canada?
How have wines from around the world contributed to Canada's economy, cuisine and culture?
How is wine and culinary tourism in Canada positioning wineries and wine regions for economic success?
Where do Canadian wines fit in the global perspective?
What are the ingredients for Canada to achieve a strong, prosperous wine economy and thriving Canadian wine culture?
Education for Expansion – How does education play a role in the global future of the Canadian wine industry? Presented by the Wine & Spirit Education Trust (WSET)
 Symposium Reception and Walk-About Wine Tasting
Features North American wines from British Columbia, Ontario, and California, reflecting new trends in grape-growing and winemaking, and with winery principals in attendance.
Sponsored by WSET and the participating wineries
Featured Wines:
Bartier Bros.
Merlot 2013
Chardonnay 2015
Bench 1775 Winery
Chill 2015
Groove 2014
C.C. Jentsch Cellars
Syrah 2014
Small Lot Cabernet Franc 2014
Church & State Wines
Lost Inhibitions Red 2015
Lost Inhibitions White 2016
Culmina Family Estate Winery
Unicus (Grüner Veltliner) 2015
Dilemma (Chardonnay) 2014
Inniskillin Okanagan Winery Estate Series Riesling Icewine 2015
Inniskillin Niagara Estate Riesling Icewine 2014
Jackson-Triggs Okanagan Estate SunRock Vineyard Shiraz 2014
Jackson-Triggs Niagara Estate Grand Reserve Cabernet Sauvignon 2014
Nk'Mip Cellars
QwAM QwMT Chardonnay 2015
QwAM QwMT Pinot Noir 2015
Poplar Grove
Chardonnay 2015
Merlot 2013
Sperling Vineyards
Sparkling Brut 2010
Old Vines Riesling 2012
Pillitteri Estates Winery
Reserve Riesling Icewine 2013
Gewurztraminer Riesling Fusion 2014
Robert Mondavi Winery
Napa Valley Fume Blanc 2014
Maestro 2014
William Hill Estate Winery
North Coast Sauvignon Blanc 2015
North Coast Cabernet Sauvignon 2014
Wines subject to change
Event Sponsors