Heartbreak & Backache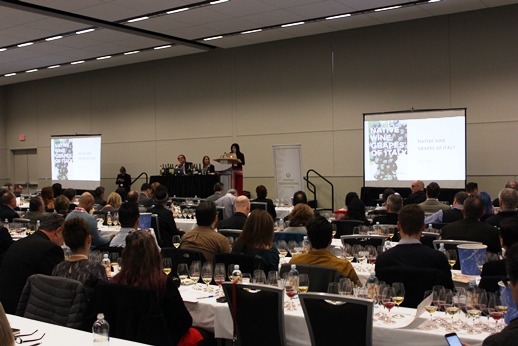 Winemakers Forum on Pinot Noir & Riesling
A panel of distinguished winemakers and hands-on owners share their stories and insights on Riesling and Pinot Noir, two notorious cool-climate grapes famed for breaking backs in the vineyard and hearts in the winery. Learn about their challenges in the Okanagan Valley, Niagara Peninsula, Mosel Valley and other wine regions in the world, and how it relates to what's in your glass.
Moderator: Mark Shipway
Panelists: Tobias Busch, Ann Sperling, David Paterson, Harald Thiel, Pedro Parra
Trade events are available only to those in the wine, restaurant and hospitality industries who buy, sell, serve or market wine in their business. Registration is required.
Featured Wines:
Haywire
Narrative Riesling 2015
Free Form Red 2015
Sperling Vineyards
Old Vines Riesling 2011
Vin Gris 2014
Tantalus Vineyards
Old Vines Riesling 2009
Pinot Noir 2011
Hidden Bench Vineyards and Winery
Felseck Riesling 2013
Estate Pinot Noir 2011
Nik Weis St. Urbans-Hof
Leiwener Laurentiuslay Spätlese Riesling 2007
Pinot Noir 2015
Wines subject to change
Event Sponsors