Discover Canadian Pinot Noir
Event Navigation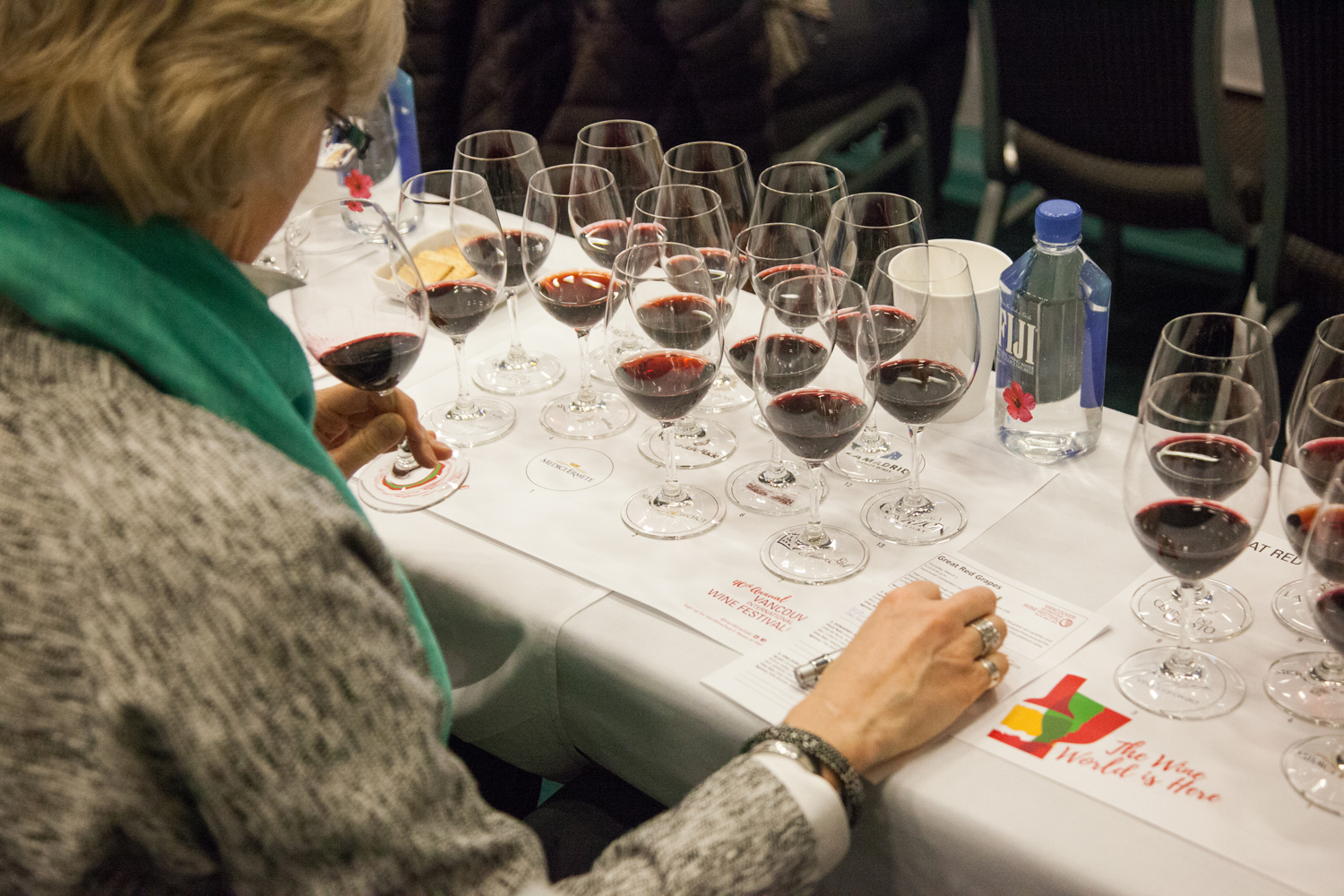 Join wine educator, Rhys Pender, MW, for a deep dive into Canadian Pinot Noir with a focus on four regions. Experience the depth and breadth of Pinot styles from British Columbia and Ontario, Quebec and Nova Scotia.
Moderator: Rhys Pender MW
Panelists: Charlie Baessler, Janet Dorozynski, Eugene Mlynczyk MW, Julian Scholefield, Dwight Sick, Chris Turyk, Taylor Whelan
Sponsored by Wines of Canada, Wines of British Columbia, Wines of Nova Scotia and participating wineries.
Featured wines:
Quebec:
Vignoble du Domaine St-Jacques Pinot Noir 2017
Nova Scotia:
Blomidon Estate Winery Pinot Noir 2017
Ontario:
Pelee Island Winery Pinot Noir Vinedressers 2017
Thirty Bench Winery Small Lots Pinot Noir 2015
Trius Winery Showcase Pinot Noir Clark Farm 2016
Le Clos Jordanne Pinot Noir 2017
BC:
Unsworth Vineyards Pinot Noir 2017
CedarCreek Estate Winery Platinum Block 4 Pinot Noir 2017
Corcelettes Estate Winery Pinot Noir 2017
Haywire by Okanagan Crush Pad Garnet Valley Ranch Pinot Noir 2017
Moraine Estate Winery Reserve Pinot Noir 2018
Wines subject to change
Trade events are available only to those in the wine, restaurant and hospitality industries who buy, sell, serve or market wine in their business. Registration is required.
Note:
Must be 19 or older (No Minors) to attend Vancouver International Wine Festival events. Two pieces of ID (one with birthdate and photo) are required. Infants and children are not permitted.
Event Sponsors