Principals Welcome Lunch, presented by JF Hillebrand
Event Navigation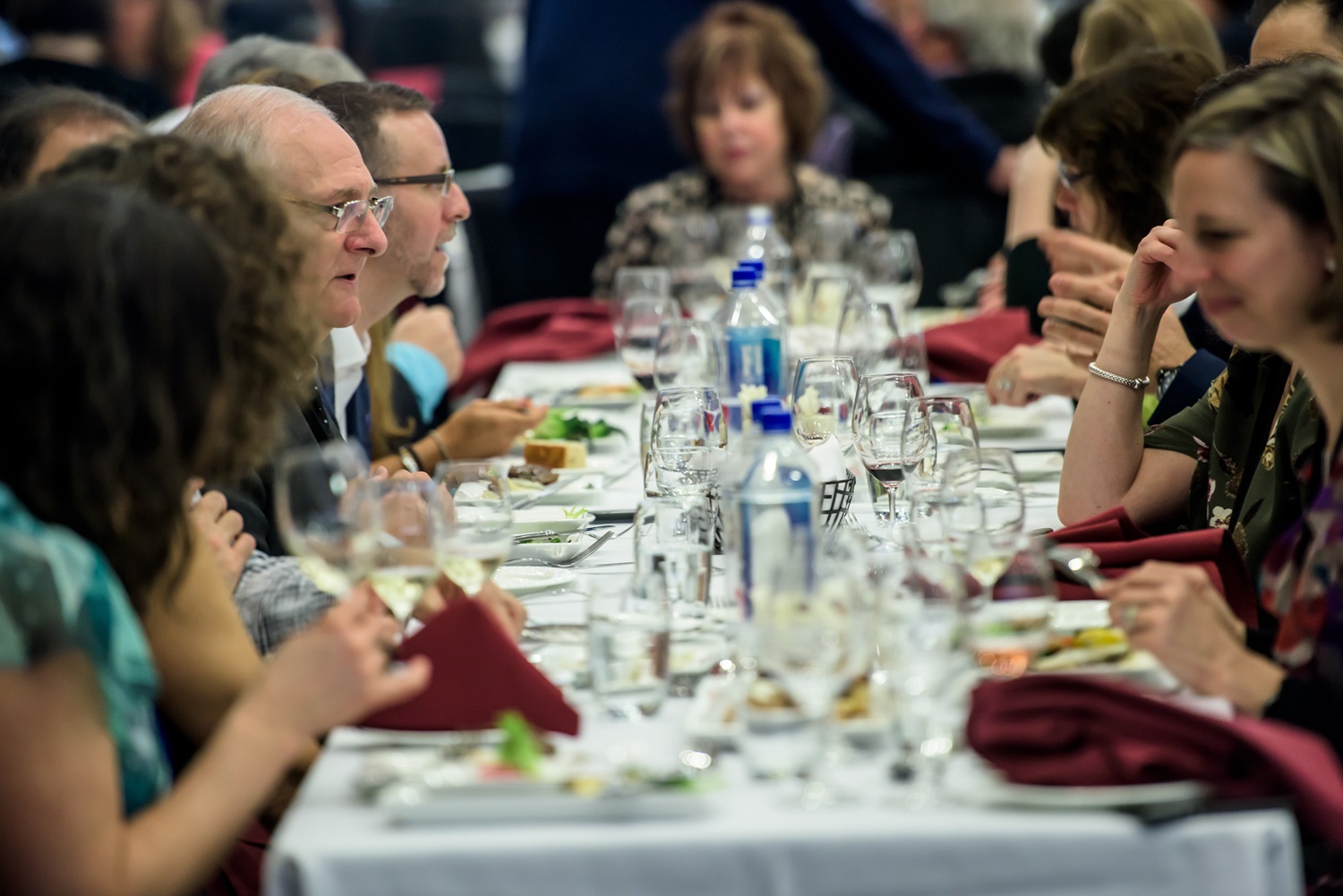 Join all 160 winery principals at the Principals Welcome Lunch, presented by JF Hillebrand, the kick-off to the first tasting room session. Network with colleagues from around the globe while getting a head-start on select wines from the room, leaving you with more time for your after-lunch tasting room strategy. Then take a seat at the long tables to enjoy a delectable buffet-style menu created by VCC's Executive Chef Mark Massicotte. Wineries will be grouped alphabetically by wine agency.
Menu
House-made artisan rolls
Pre-set Salad
A composed salad of Ahimi tuna with fresh mango, pickled radish, Peruvian peppers, avocado mousse and Barnston Island greens finished with citrus kombucha vinaigrette • gf df
Grazing stations
Oven roasted miso and ginger marinated Pacific Cod fillets with yu choi • gf df
Slow roasted porchetta with sage jus with carver • gf df
Free range chicken and herb cannelloni with arabiatta and Alfredo sauces
Portobello mushroom masala • gf ve
Swedish style Hasselback Potatoes • gf v
Platters of
Hazelnut and chocolate ganache "Opera" • v
Meyer lemon tartelette, lavender meringue • v
Milk chocolate passion fruit truffles • gf v
Green tea "namelaka", strawberry and yuzu compote • gf v
Coffee stations
Freshly brewed Moja organic coffee and imported teas
Trade events are available only to those in the wine, restaurant and hospitality industries who buy, sell, serve or market wine in their business. Registration is required.
Note:
Must be 19 or older (No Minors) to attend Vancouver International Wine Festival events. Two pieces of ID are required. Infants and babies are not permitted.
Event Sponsors