Keynote Speaker Lunch Featuring Evan Goldstein MS
Event Navigation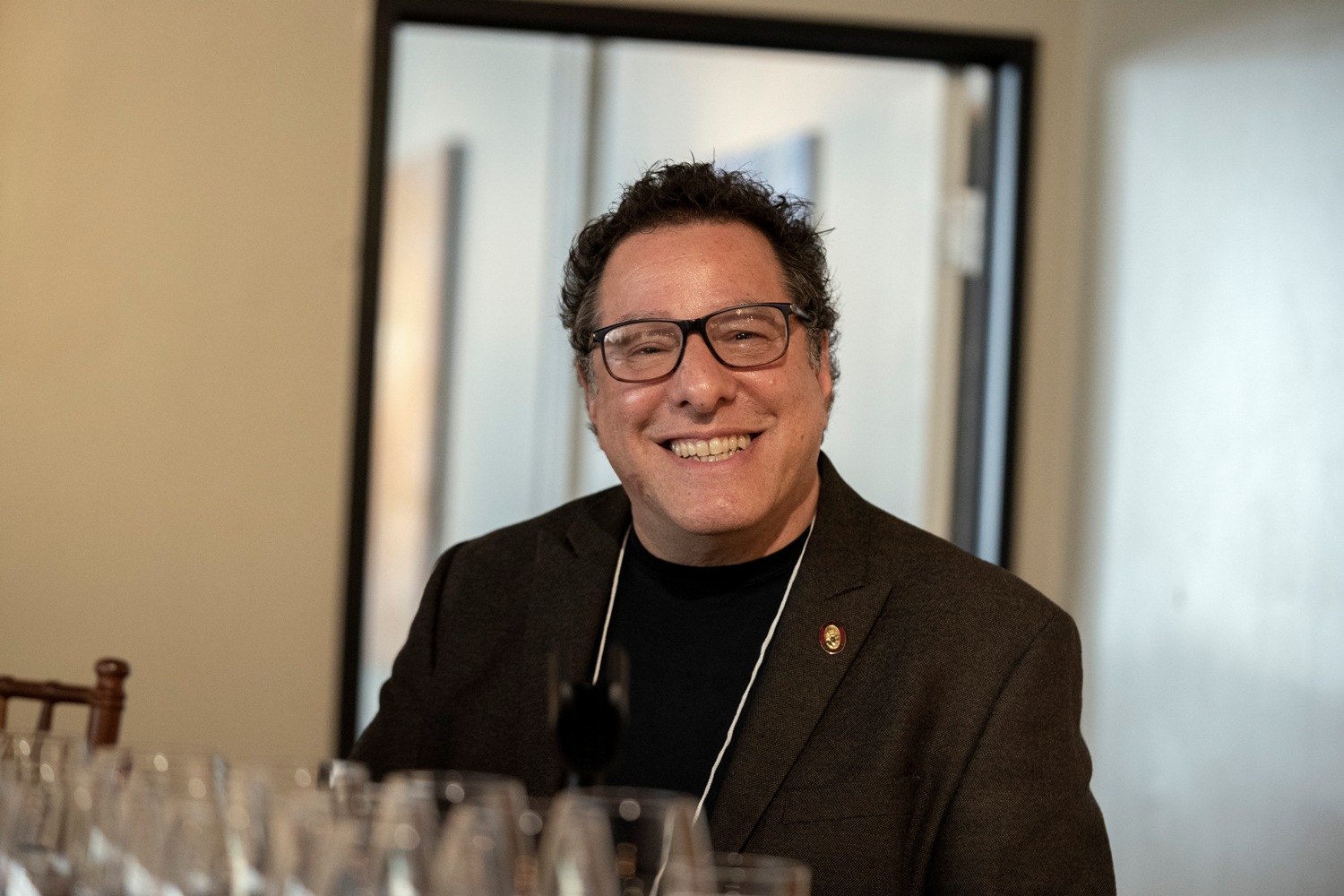 Bridging the morning and afternoon discussions, Evan Goldstein MS will explore the importance – and the evolving role – of place in wine in this year's keynote speech. An internationally recognized authority and educator, Goldstein is a born teacher who has dedicated his adult life to introducing and sharing with others his passion for wine.
One of just 269 Master Sommeliers worldwide, Goldstein has authored four books, and co-authored several more. He is also a Founding Board Member of the Best USA Sommelier Association (BUSA, and a contributing editor to the Oxford Companion to Wine (5th edition, publication 2023). Not least, in tandem with business partner Limeng Stroh, Goldstein heads up two companies: Full Circle Wine Solutions (President & Chief Education Officer) and Master the World™ (Co-founder & Chief Wine Officer). This (very busy) people-person has a warm sense of humor that has won him friends and fans throughout the wine industry worldwide while spreading the gospel of food, wine, and food-and-wine-pairings through "edu-tainment." According to Goldstein, you should be able to "laugh while you are learning."
Sponsored by the participating wineries
Featured wines:
Unsworth Vineyards Pinot Noir 2020
Lake Breeze MacIntyre Heritage Reserve Astra Chardonnay 2019
Ex Nihilo Vineyards Pinot Gris 2021
Uppercase Winery Cabernat Franc 2020
Moraine Estate Winery Pinot Gris 2022
Corcelettes Estate Winery Merlot 2019
Frind Estate Winery Brut NV
Chronos Rosé 2022
Nk'Mip Cellars Qwam Qwmt Syrah 2019
Menu:
Antipasti
Grilled zucchini, peppers, eggplant, olives, boret onions, balsamic
dressing • ve gf
Fraser Valley chicken breast
Herb polenta pave, ricotta & sautéed spinach, seasonal vegetable, rosemary jus • gf
Bittersweet dark chocolate ganache
Cocoa streusel, fresh berries • ve gf
Event details subject to change
Trade events are available only to those in the wine, restaurant and hospitality industries who buy, sell, serve or market wine in their business. Registration is required.
Must be 19 or older (No Minors) to attend Vancouver International Wine Festival events. Two pieces of ID (one with photo and birthdate) are required. Infants and children are not permitted.
Festival events are subject to Public Health Orders and/or venue policies.
Event Sponsors
Related Events