Defining the Root of BC Terroir
Event Navigation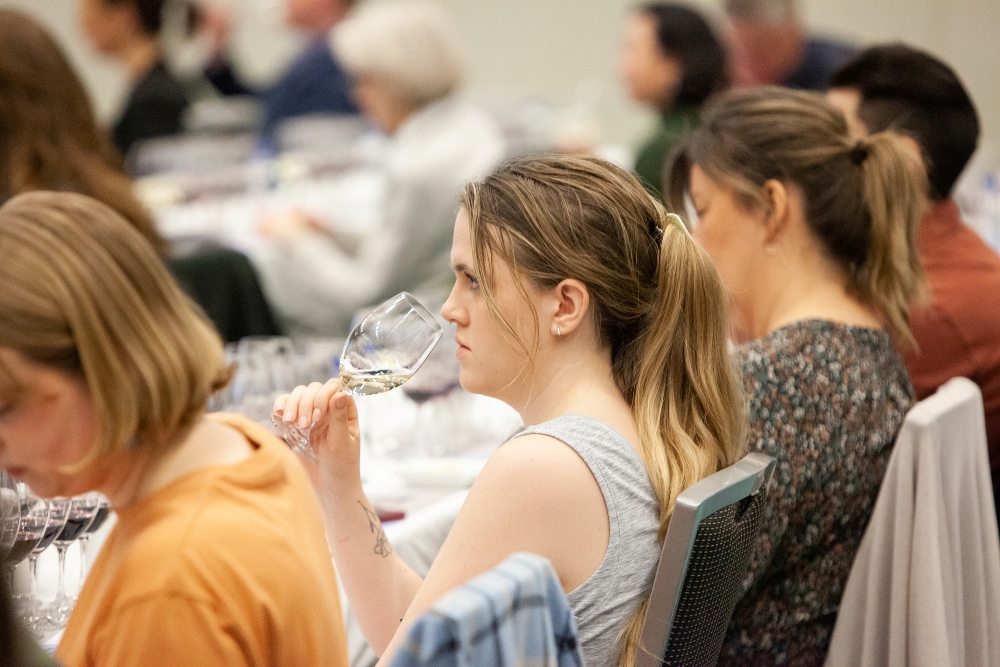 This masterclass features 11 British Columbia wines from across the province. Panelists will take a deeper dive into the unique growing conditions of each region's distinct terroir. The discussion will touch on what BC winegrowers are doing in the face of climate change to continue making exciting quality wines with a sense of place, from terroir that cannot be found anywhere else in the world.
Moderators: Maude Renaud-Brisson; Christina Hartigan
Panelists: Charlie Baessler, Garron Elmes, Jim Faulkner, Richard Kanazawa, Michael Kullmann, Sandy Leier, Amber Pratt, Lynzee Schatz, Chris Turyk, Taylor Whelan
Sponsored by Wines of BC
Featured wines:
Unsworth Vineyards Charme de l'île Rosé NV
Bench 1775 Viognier 2021
Nk'Mip Cellars Pinot Blanc 2021
Ex Nihilo Vineyards Pinot Noir 2020
Chronos Cabernet Franc 2020
Osoyoos Larose Grand Vin 2012
Lake Breeze Riesling 2018
Moraine Estate Winery Syrah 2020
Laughing Stock Vineyards Syrah 2020
Corcelettes Estate Winery Syrah 2020
CedarCreek Estate Winery Platinum Jagged Rock Syrah 2020
Trade events are available only to those in the wine, restaurant and hospitality industries who buy, sell, serve or market wine in their business. Registration is required.
Must be 19 or older (No Minors) to attend Vancouver International Wine Festival events. Two pieces of ID (one with photo and birthdate) are required. Infants and children are not permitted.
Festival events are subject to Public Health Orders and/or venue policies.
Event Sponsors
Related Events