Celebrating Excellence: 17th Annual Awards Lunch Featuring France, presented by ContainerWorld
Event Navigation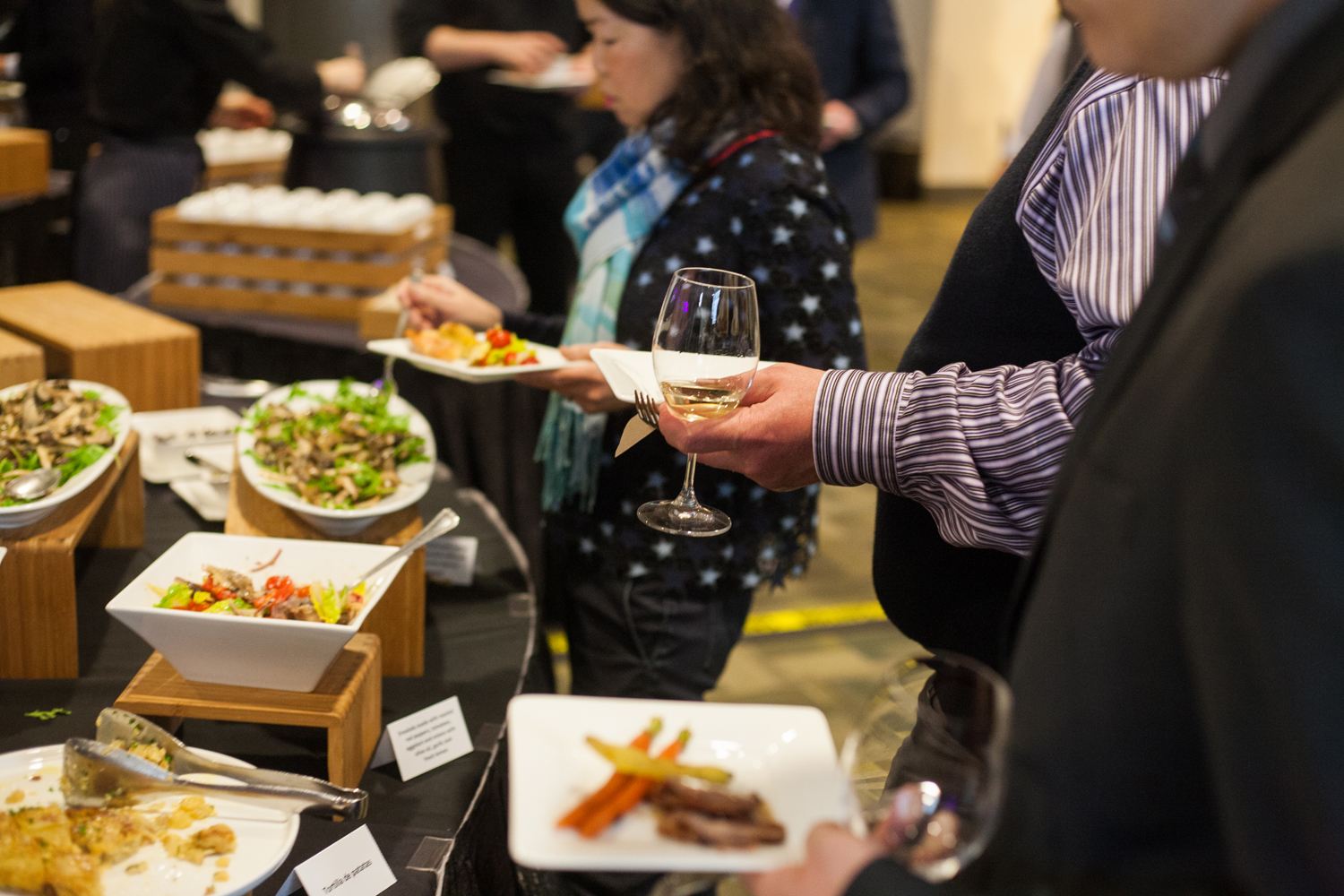 Discover exciting French wines worthy of the best wine lists in the city. This awards ceremony includes the presentation of the Wine Program Excellence Awards, Sommelier of the Year and Spirited Industry Professional (SIP) Award.
Emcee: Sophie Lui, Global BC Anchor
Menu:
Artisan French breads
Pissaladière with onions and anchovies
Green asparagus Mimosa • gf ve
Salad verte with a Champagne vinaigrette • ve gf
Mini quiche Lorraine
Albacore tuna Nicoise • gf df
Brome Lake Duck rillettes with crostinis • df
Action Stations
Roasted leg of lamb with flageolet beans • gf df
Mussels Marinière • gf df
Free range chicken and wild mushroom crepes
Passed desserts
Valrhona chocolate mousse, fleur de sel caramel • gf v
Tartelettes aux framboises• v
Craquelin profiteroles, espresso mascarpone cream • v
Basil Macarons, strawberry- aged balsamic ganache• gf v
Presented by ContainerWorld
Sponsored by the participating wineries
Featured wines:
Arthur Metz
Sushi 2018
Perle Noire NV
Les Vins Georges Duboeuf
Beaujolais Rosé 2018
Julienas Château des Capitans 2018
Aubert Vignobles
Château Messile-Aubert Montagne St-Émilion 2015
Château Saint Antoine Bordeaux Supérieur 2016
Mouton Cadet
Rosé 2018
Reserve St-Émilion 2017
Maison Sichel
Château Trillol Corbieres Rouge 2014
Domaine de Pellehaut Harmonie de Gascogne Rosé 2018
François Martenot
Chartron et Trébuchet Meursault Premier Cru "Les Charmes" 2016
Chartron et Trébuchet Chassagne Montrachet Premier Cru "Les Embazées" 2017
Louis Jadot
Gevrey Chambertin 1er Cru Les Cazetiers 2016
Chassagne Montrachet 1er Cru Clos de La Chapelle Domaine duc de Magenta 2016
Charles Heidsieck Vintage Brut 2006
Piper Heidsieck Sublime NV
Champagne Taittinger
Comtes de Champagne Grands Crus Blanc de Blancs 2007
Prestige Rosé NV
Domaines Paul Mas
Château Martinolles Crémant de Limoux Grande Réserve 2014
Clos Astélia 2017
Château Pesquié
Terrasses AOC Ventoux Rosé 2018
Quintessence AOC Ventoux Rouge 2017
Domaine Boutinot
La Fleur Solitaire Côtes du Rhône Blanc 2016
Les Six Cairanne AOC 2016
Domaine Michel Gassier
Nostre Pais Blanc 2017
Nostre Pais Rouge 2016
Louis Bernard
LOUIS Côtes du Rhône Blanc 2018
Châteauneuf-du-Pape 2016
Paul Jaboulet Aîné
Crozes Hermitage Domaine de Mule Blanche 2017
Muscat de Beaumes-de-Venise Le Chant des Griolles 2018
M. Chapoutier
Côtes-du-Rhône Belleruche Blanc 2018
Côtes-du-Rhône Belleruche Rouge 2018
Wines subject to change
The 17th Annual Awards Lunch is graciously co-hosted by the Consulate General of France.
Trade events are available only to those in the wine, restaurant and hospitality industries who buy, sell, serve or market wine in their business. Registration is required.
Note:
Must be 19 or older (No Minors) to attend Vancouver International Wine Festival events. Two pieces of ID (one with photo & birthdate) are required. Infants and children are not permitted.
Event Sponsors