Welcome Back Lunch, presented by Hillebrand
Event Navigation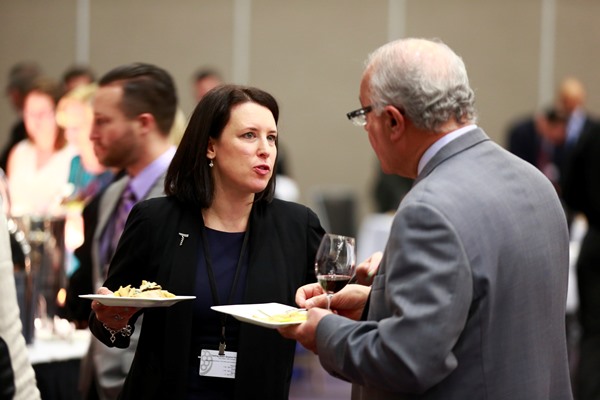 Join us as we celebrate the return of Trade Days with the Welcome Back Lunch, presented by Hillebrand, the kick-off to the first tasting room session. Network with colleagues from around the globe while getting a head-start on select wines from the room, leaving you with more time for your after-lunch tasting room strategy. Then take a seat at the long tables to enjoy a delectable buffet-style menu created by VCC's Executive Chef Maurizio Persichino. Wineries will be grouped alphabetically by wine agency.
Trade events are available only to those in the wine, restaurant and hospitality industries who buy, sell, serve or market wine in their business. Registration is required.
Must be 19 or older (No Minors) to attend Vancouver International Wine Festival events. Two pieces of ID (one with photo and birthdate) are required. Infants and children are not permitted.
Festival events are subject to Public Health Orders and/or venue policies. As per the current situation, we will not be requiring proof of vaccination for entrance to events, and masks are not required. If the vaccine passport is reinstated prior to the event, however, we will update our policy to ensure we are in line with provincial guidelines. As we have a firm policy of no refunds or exchange, please keep that in mind when making your purchase.
Event Sponsors