We are in the midst of a global pandemic that has altered our daily lives in a way most of us have never experienced or imagined. Our thoughts are with you in these difficult days. Learn more about what's happening at VanWineFest here. Due to continued restrictions on the size of gatherings, there wasn't a large-scale festival in 2021, but we are looking at options for a festival in 2022, currently scheduled for February 26 to March 6.
This new reality has been devastating for our hospitality and arts communities and has created extraordinary challenges for our agent importers, domestic wineries, festival partners, and the global wine industry.
But at the same time, we are being physically distanced from each other, we are coming together to help and connect in other ways.
Phase 2
On June 15, BC entered Phase 2 of the Restart Plan. This means that recreational travel is now allowed in BC, outdoor gatherings of up to 50 people are allowed, and indoor organized gatherings of up to 50 people are permitted, as long as there is a safety plan.
Indoor dining (maximum 6 per table) at restaurants has been allowed since Phase 1, but liquor services at bars, restaurants, and pubs has now been extended until midnight.
This is great new for a more social summer, but stay cautious and safe. BC has made great progress against this current wave, but we don't want COVID-19 washing over us again!
Ways to Help
BC Hospitality Foundation
The BC Hospitality Foundation provides support for individuals within the hospitality community who are coping with a financial crisis arising from a health or medical condition.  If you're in the hospitality industry and require medical assistance, you can apply for support here. They also have an excellent resource list for assistance during the COVID-19 pandemic.
Where to Find Wine
BC Liquor Stores are open for in-store physically distanced shopping
Private wine stores are also open, offering in-store, online sales, delivery or curbside pick-up:
Visit Wines of British Columbia for ways to explore BC wineries, whether remotely or in person for safe in-person tastings and sales.
Wines of Germany Canada has also set up an information hub to support agents, restaurants, and retailers selling and delivery wine direct to customers.
Keep Informed
Keep track of the current situation at the BC Centre for Disease Control and Health Canada.
COVID-19 coverage on the Vancouver Sun
COVID-19 coverage on Global News – click below to sign up for daily updates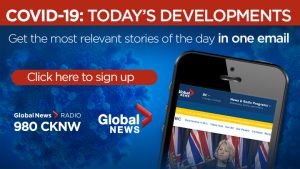 Taste and Learn Virtually
Online Wine Courses
Here's a list of online wine courses you can do from the comfort of your home.
In-person seminars will soon be allowed for up to 50 people, so watch for upcoming events – here's a link for wine events in Vancouver and surrounding areas on EventBrite.
Experience the Arts
Our charitable beneficiary, Bard on the Beach, is planning an exciting virtual season for 2021, including the world premiere of the new Shakespeare-themed play Done/Undone. Learn more here: 2021 Season Update
In Phase 2, theatres are now able to open with performances for up to 50 people, so support our local theatre companies and enjoy the magic of live theatre in person once again.
#CanadaPerforms
#CanadaPerforms was initially launched as a short-term relief fund to help ease the financial strain for professional Canadian artists impacted by the closure of performance venues across Canada related to COVID-19. A new series of livestreams begins in September, but as a special gift to Canadians, the NAC invites you to explore the past performances from over 600 artists from every region of Canada.