To discuss sponsorships, email us.
The Vancouver International Wine Festival is Canada's premier wine show and widely regarded as "one of the very best wine events in the world." With over 25,000 admissions, VIWF has been described as "the biggest wine festival in the Americas." And for the past six consecutive years, VanWineFest has been chosen the "#1 Food, Wine & Hospitality Event in Canada" by New York's BizBash. VIWF celebrated the 42nd festival from February 22 to March 1, 2020. Due to the global pandemic, plans for the 43rd festival are on hold.
You can reach the affluent urban professionals who attend the Vancouver International Wine Festival through a customized sponsorship that helps you maximize your brand engagement. We offer experiential marketing, premium corporate entertainment (these are hard-to-get tickets, as 95+% of tickets sell out!) and extensive brand recognition. There are 50-55 events annually, and about 10 of those are part of Canada's biggest wine trade show, the Trade Days Conference (February 26-28, 2020), for wine and hospitality professionals.
We like to start every conversation with, "If you could have anything you wanted as a sponsor, what would it be?" What are your sponsorship objectives, in other words? We'd love to tailor some ideas for your consideration.
We've been pairing wine and the performing arts since 1979 and have raised $10 million since then. Vancouver's Bard on the Beach Shakespeare Festival has been our charitable beneficiary since 2013; the festival's 2023 Bachanalia Gala Dinner + Auction raised $160,000 for Bard. Created as a fundraiser for the Vancouver Playhouse Theatre Company, the festival continued as such until the Playhouse ceased operation in 2012. For more VIWF details, please see Quick Facts.
Click to see our sponsor video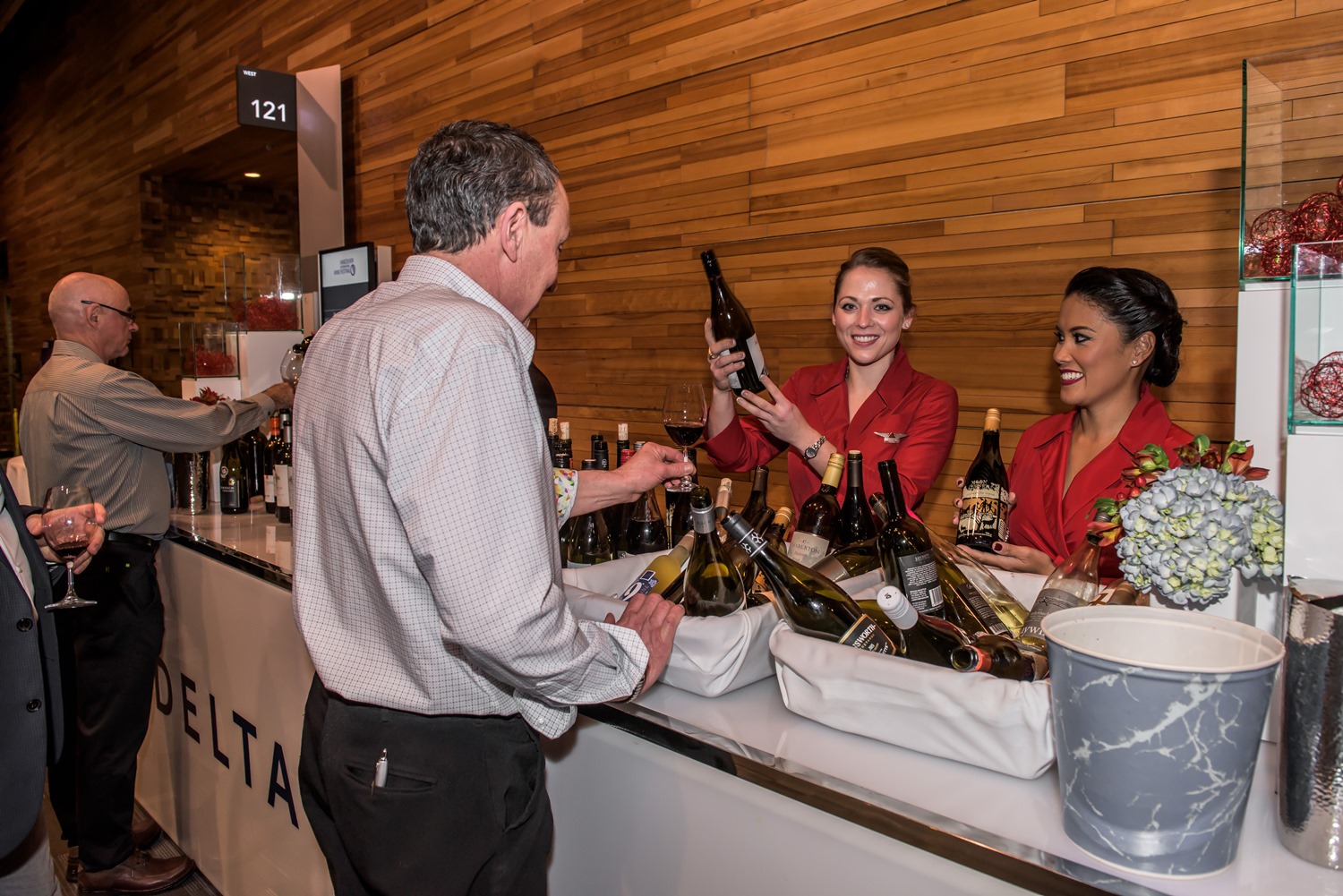 Other Ways to Get Involved
Restaurants
Host a winery dinner. Many of Vancouver's premier fine-dining establishments host dinners that pair a menu with select festival wineries. The dinner concepts are proposed by the winery's registered BC agent. To explore hosting a dinner, please speak with your wine agency contacts or email Trish Metcalfe, VIWF's Operations Director. Trish can also answer questions about other opportunities for restaurants to participate in the festival.
Exhibitors
A 10' x 10' display in the Tasting Room is the perfect place to showcase your product to 13,000 well-heeled festivalgoers, plus some 6,000 winery representatives and agents. The Tasting Room is the heart of the festival. It is home to six tastings over three days (February 27-29, 2020) – four International Festival Tastings for consumers and two Trade Tastings for wine and fine-dining restaurant professionals. To purchase a display space for $3,600, please review the Exhibitor Information PDF and/or contact operations director Trish Metcalfe.
Wineries
Winery applications for the 2024 festival are now open. Please visit the Winery Applications page for more information.