The Tasting Room features 163 wineries pouring ~650 wines. But the International Festival Tastings are more than a tasting; they're an opportunity to explore all of the wines of the world, and to find new and exciting ways to enjoy them. In addition to the individual winery tables, regional tasting stations hosted by Germany, New Zealand, and South Africa, as well as theme stations for France and Rosé, will allow festivalgoers to explore the unique wines of a specific area of the wine world.
Vive la France!
Take a tasting journey across France, exploring wines from Beaujolais, Bordeaux, Bourgogne, Loire, Rhône, and Provence. Located under the Eiffel Tower in the theme country section of the Tasting Room, your six-region tour will give your palate a primer on some of France's top terroirs.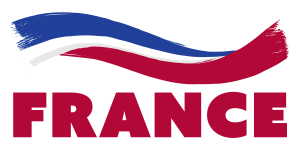 Discover Emilia-Romagna's Indigenous Grapes
One of Italy's greatest assets is its wealth of unique indigenous varieties, and Emilia-Romagna is no exception. Explore Emilia's Lambrusco family of grapes, Romagna's Sangiovese and Albana, as well as Malvasia di Candia and Uva Longanesi, while enjoying samples of Emilia-Romagna's rich culinary specialties.
Germany: The Coolest Wines on Earth
Wines of Germany invites you to try the coolest wines in the world. As the largest producer of Riesling and the third largest producer of Pinot Noir we invite you to taste the quality, versatility and food-matching capabilities of German wines. Discover cool wines, cool styles and cool flavours. Discover Wines of Germany.
New Zealand: Pure Discovery –
The Past, the Present, and the Future
Discover where the New Zealand wine industry began, where it is now, and where it's going in the future through wines that tell the story of the last 200 years. Explore Sauvignon Blanc from Marlborough and Hawkes Bay, as well as varieties that are emerging to make their mark such as Pinot Noir, Grüner Veltliner, Pinot Gris and rosé.
Discover White Wines of South Africa
The wines from South Africa are considered by many to rival wines from some of the world's best wine growing regions. This year's offering will showcase wines meant to convince you! South African winemakers are producing distinctive Chenin, Chardonnay and Methode Cap Classique (champagne-method sparkling), that uniquely reflect the soil and climatic conditions where they're grown. Come and taste through the line up to discover why international critics are so smitten with South African wines.
#RoséAllDay
This year, we've put the focus on rosé, painting the Tasting Room pink. There are more than 80 examples of rosé – still and sparkling – in the room, but stop by the #RoséAllDay Tasting Station to sample a selection from around the world.  As a style, rosé is food friendly and flexible, can be sparkling, light, dry, full-bodied or fruity. We're sure you'll agree that not only should you drink RoséAllDay, but RoséAllYear!