The Tasting Room features 148 wineries pouring ~720 wines. But the International Festival Tastings are more than a tasting; they're an opportunity to explore all of the wines of the world, and to find new and exciting ways to enjoy them. In addition to the individual winery tables, regional tasting stations hosted by California, New Zealand, and Rioja, as well as theme stations for South America and Sparkling Wine, will allow festivalgoers to explore the unique wines of a specific area of the wine world.
California Wines: A Golden State of Mind
Join us on a tasting journey across California Wine Country, exploring world-class wines from Napa, Sonoma, Lodi and the Central Coast.  Learn the stories behind the bottles, and taste the diversity of the Golden State's terroir in the glass.  Discover why California wines are on a mission as global leaders in creating a sustainable wine future.
New Zealand Wine – Altogether Unique

New Zealand is a special part of the world, situated between the Tasman Sea and the South Pacific Ocean. We produce less than 1% of the world's wine but are recognised as one of the most premium wine-producing countries, with our distinct grape growing regions, diverse range of varieties, unique climatic conditions and imaginative viticulturists and winemakers.
Come join us at our Regional Booth this year, to taste through some of the best New Zealand has to offer!
Rioja, Spain's Finest
Welcome to Rioja, a place whose history, landscape and culture are utterly inseparable from the wine industry; a region that has always lived by and for wine, and which today renews its passion for showing the world the greatness and diversity of its lands. In Rioja, we don't make wine, we live and breathe it. Discover a selection of wines currently available in British Columbia.
Celebrate South America
Explore this year's theme region, South America, through a one-stop continental wine journey, featuring wines from Argentina, Bolivia, Chile, Peru, and Uruguay. Compare Malbecs, Carmeneres, and Cabernet Sauvignons from different regions and discover South America's white wines. And this is your only opportunity to sample wines from Bolivia and Peru in the room! The continent awaits you.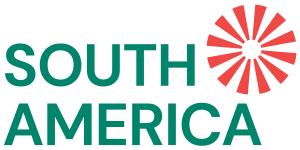 Put Some Sparkle in Your Life
This year, we've put the global spotlight on sparkling wine, because we can all use more bubbles in our lives. There are dozens of different sparklers in the room, but stop by the Sparkling Wine Tasting Station to sample a selection from around the world.  Explore different styles, iconic regions, and discover the different ways winemakers can make their wines pop.