&nbsp

Tix On Sale Tuesday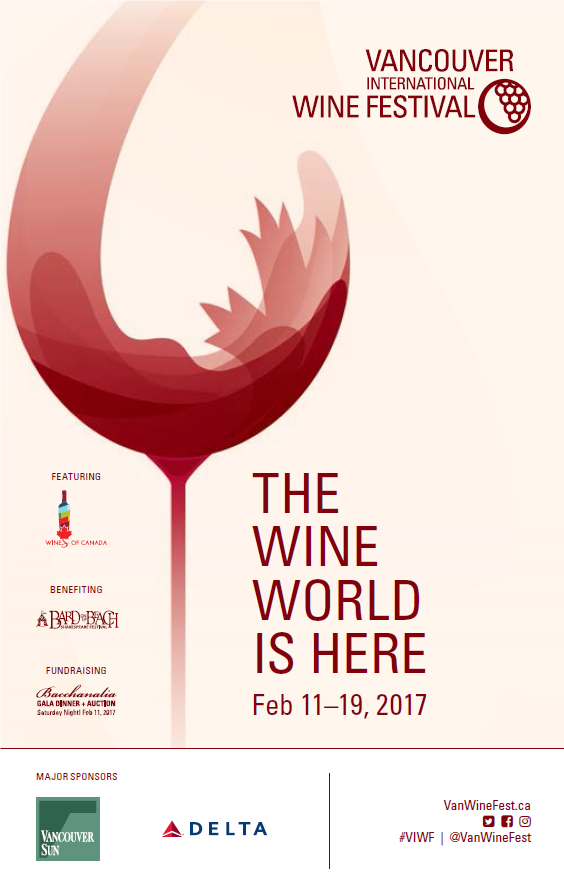 Tickets to all public events go on sale Tuesday, January 10 at 9:30 a.m.
Many events are expected to sell out on the first day, so we have some ways to help you plan your festival week in advance.
Visit VanWineFest.ca to choose your events. You can browse events by category or day, or just scroll through the full list of 39 public events.
The festival brochure is available online (pdf), or you can pick it up at a BC Liquor Store or private wine shop around Vancouver. If you're on our mailing list, watch your mailbox for your personal copy.
Prefer to search by day of the festival week? Check out the event calendar or our interactive Festival at a Glance (pdf). Each event is linked to its own page, with full details as available.
Find out which wineries are coming to VanWineFest and learn more about Wines of Canada.
The Vine Stars are Coming
Be sure to read today's Vancouver Sun to see some of the vine stars coming to VanWineFest this year.
Each winery participating in the festival is sending their owner, winemaker, or senior executive to share the stories behind the wines they're pouring for you.
We'll be profiling more vine stars over the next few weeks, so watch your inbox and the Vancouver Sun to see who's coming to town!
How to Buy Tickets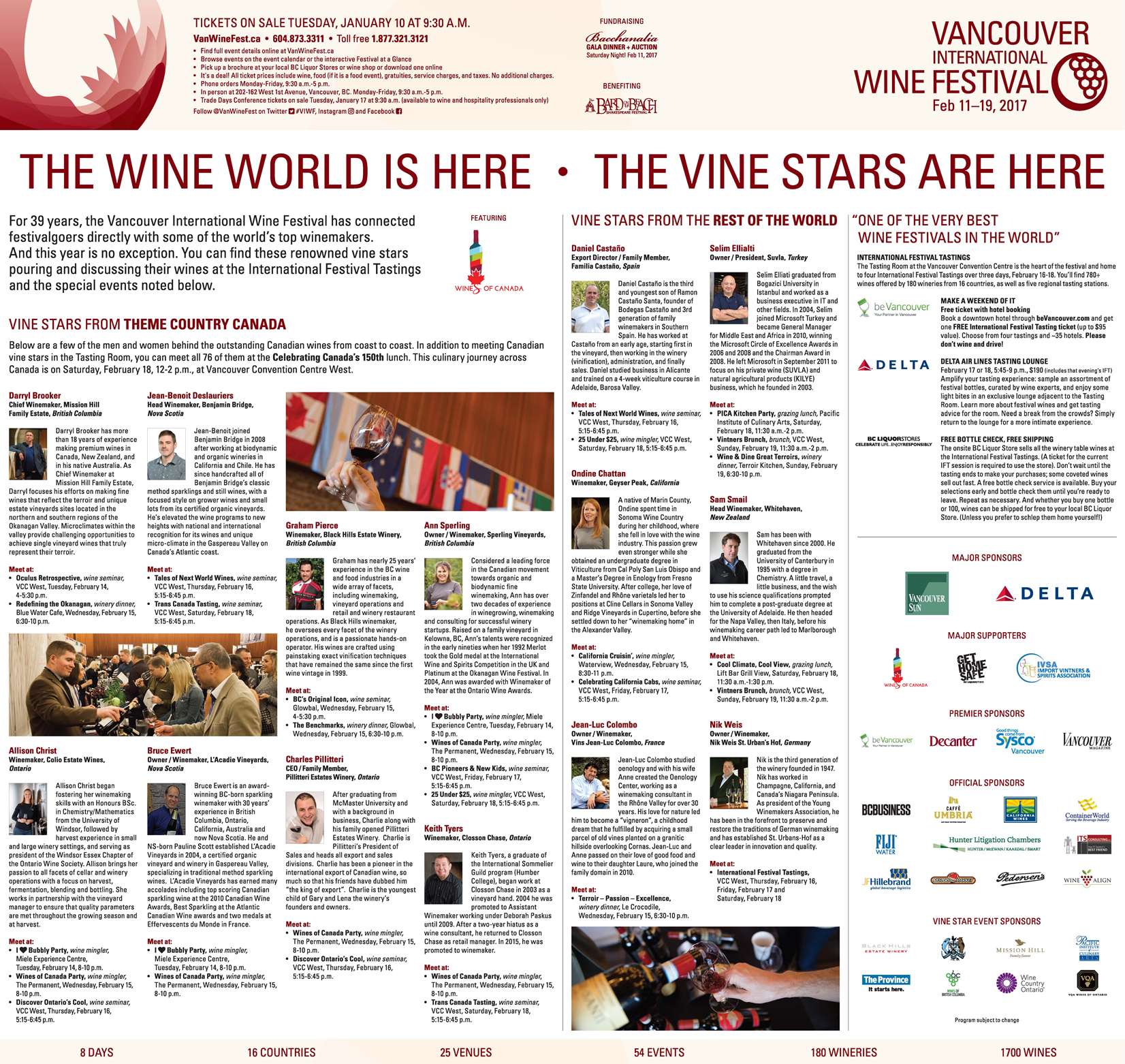 By phone: 604-873-3311 or 1.877.321.3121 (toll free)
In person: *New Location* BMO Theatre Centre, 202-162 West 1st Ave.
Monday to Friday, 9:30 a.m.-5 p.m.
Online 24/7: VanWineFest.ca
Email queries: boxoffice@vanwinefest.ca
All prices are inclusive of wine, food (where applicable), gratuities, service charges, and taxes.
Work in the wine and dine business? Trade tickets go on sale Tuesday, January 17 at 9:30 a.m