&nbsp

Cheers to our Partners
Raising a Glass to our Partners (and $280,000 for Bard)
At the opening night of Much Ado About Nothing last week, the vice-chair of the Vancouver International Wine Festival board, Mark Hicken, and Gala chair, Jana Maclagan, presented Bard on the Beach artistic director Christopher Gaze with a "cheque" for $280,000 – an increase of $45,000 over last year's total! This represents the net proceeds of the 2017 festival, including funds raised through the spectacular Bacchanalia Gala Dinner + Auction.
We are thrilled to support the performing arts in Vancouver through our charitable beneficiary, Bard on the Beach. Funds raised help Bard maintain its high level of artistic standards while keeping it an affordable entertainment option for theatregoers locally, across the country and around the world. They also support Bard's extensive education and community outreach programming.
To learn more about #Bard2017, visit Bard on the Beach.
---
O Canada!
Canada celebrates its 150th birthday on July 1, but VanWineFest threw an early party in February. More than 100 wineries from 15 countries joined forces with 76 wineries from British Columbia, Ontario and Nova Scotia to pop the cork on our sesquicentennial. It was particularly thrilling to discover wines from beyond the Rockies and to help forge new connections between the provinces.
Learn more about Canadian wine at #VIWF 2017 here. And visit Wine411.ca for all 700 Canadian wineries and 5,500 wines from coast to coast. For information on rapidly-changing wine shipping laws within Canada, visit WineLaw.ca.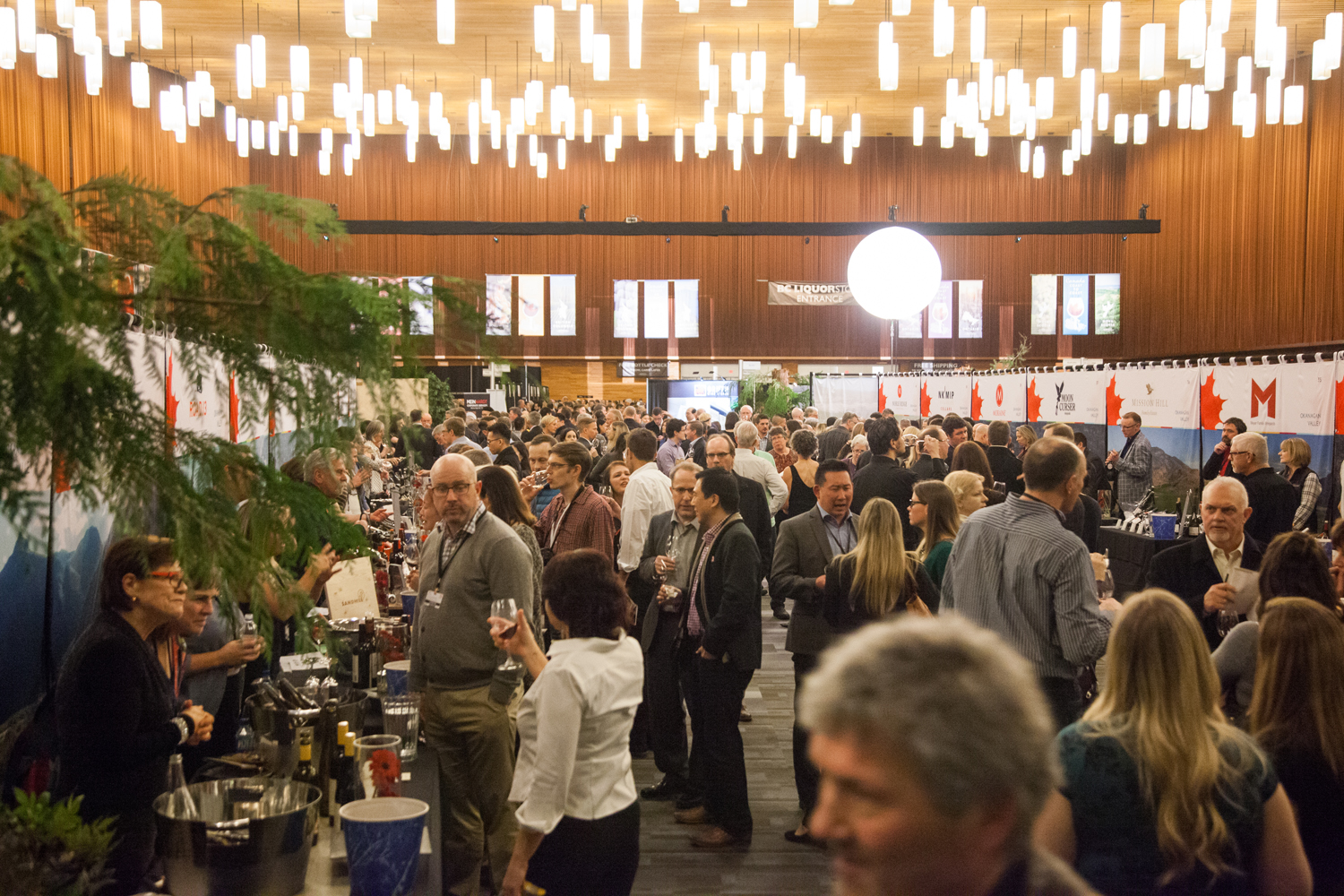 For a listing of Canadian wines available at BC Liquor Stores, click here. Check out our Tasting Room Program to refresh your memory of some favourites.
The unprecedented showing of Canadian wineries at this year's festival would not have been possible without the support of our Canadian wine industry partners. Thank you to the Canadian Vintners Association, British Columbia Wine Institute, the Wine Marketing Association of Ontario and the Winery Association of Nova Scotia, who put on an amazing show in the Tasting Room and at special events throughout the week.